Hey guys, guess what? Brian McCann got a big hit when the Yankees desperately needed one!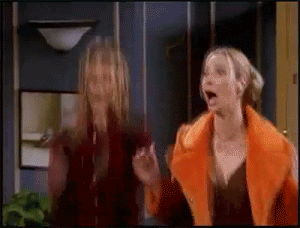 I know, amazing, right?
The Yankees won, Masahiro Tanaka is now 8-1 (the Yankees are 9-2 in the 11 games he's started) and tomorrow is a rubber ame instead of a "hey, let's avoid a sweep" game.
Of course, there are always some negatives when the Yankees play lately, like the fact that they could only muster one run against Kevin Correia and his 6.34 ERA. Seriously, guys, what gives? Oh and they hit into another double play with the bases loaded (the sixth time this season). This time McCann was the culprit but he made up for it with his RBI double in the bottom of the eighth which broke a 1-1 tie and gave the Yankees a lead they wouldn't relinquish. They had tied the game on a home run by Yangervis Solarte in the fourth inning.
Solarte made a bad baserunning blunder after hitting a single. He assumed McCann was going to try and score but he didn't, Solarte tried to go to second and the Twins threw him out. Oops. It was eerily similar to last night's base running mistake by Derek Jeter.
Speaking of Jeter, he had his 13th multi hit game of the season. Not bad for someone everyone thought was dead in the water three weeks ago. Now obviously, he's not the Derek Jeter of 1999 or even 2012 but it's good to see him hitting again.
Tanaka pitched through the eighth inning for the third time this season and David Robertson came into the game to pitch the ninth and he, ho hum, struck out the side.
Tomorrow the Yankees face old friend Phil Hughes who is coming into this game with a 5-1 record, a 3.23 ERA, 2.61 FIP and so far this season he has struck out 50 batters, has only given up six walks in 61.1 innings and he has only surrendered four home runs. That's not a typo.