The Yankees completed the day-night sweep of the Chicago Cubs with a 2-0 victory.
Michael Pineda had another strong start and picked up his second victory of the season. He pitched six innings, gave up four hits, struck out three and walked one. He got into a little trouble in the fifth and sixth innings but was able to get out of both jams. He now has a paltry 1.00 ERA on the season.
Scott Sizemore and Brett Gardner had the Yankees' RBI and David Phelps, Matt Thornton and Adam Warren combined for three scoreless innings.
There was a funny moment during the game. Chicago's pitching coach Chris Bosio was thrown out of the game for arguing balls and strikes and the My9 cameras caught Derek Jeter's reaction to the ejection.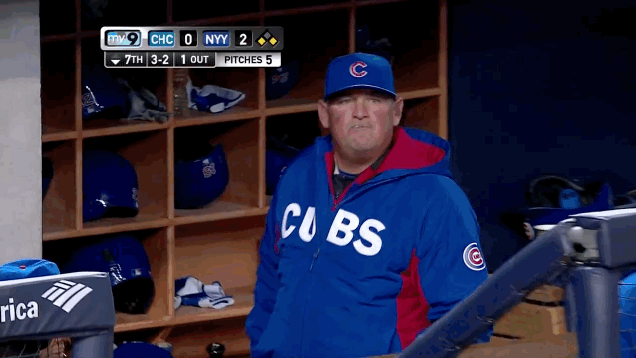 (Courtesy of Deadspin)
The Yankees will now travel to Tampa to play the Rays in a four-game set at Tropicana Field.