Today down in Tampa, the first full team workout was held and by all accounts, it was successful.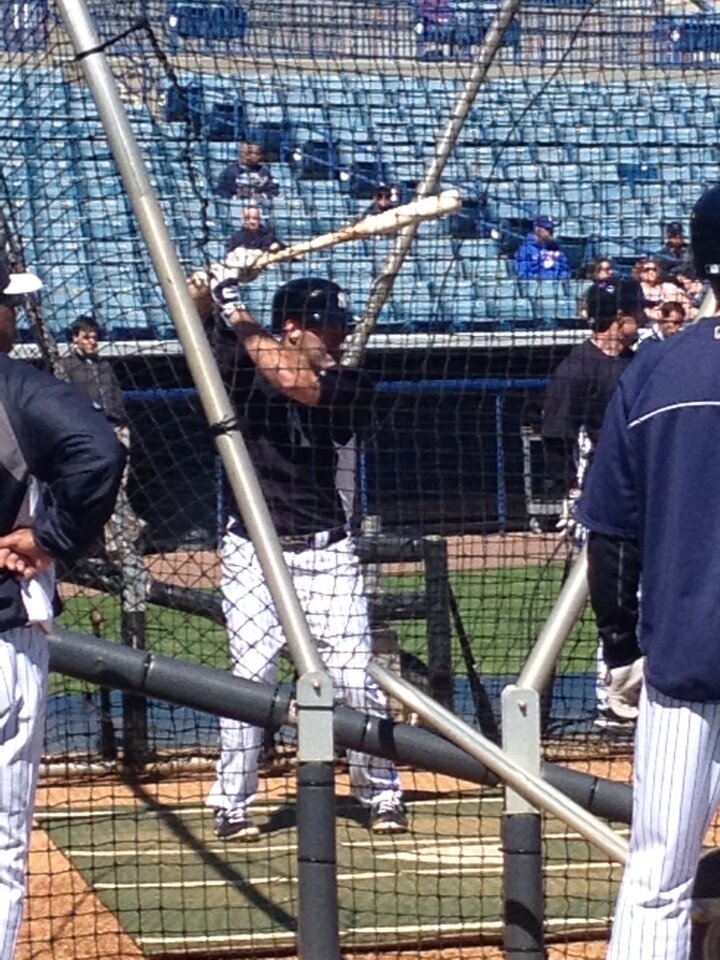 Hmm that's odd, it looks the same to me. Maybe he's not bouncing as much? I guess we'll see soon enough. For video of Youkilis and other Yankee batters in the cage, you can visit Mark Feinsand's Tout page.
One final note, Jack Curry of the YES relayed a story via his Twitter account about Ichiro Suzuki and David Robertson this morning. It seems last season, Ichiro's interpreter Allen Turner had a catcher's mitt he used that Robertson liked. Well, Ichiro came into camp this week with one of those mitt's for Robertson. Robertson was thankful for the gift and said that he hoped to use it someday when his son, 5-month-old Luke, is old enough.